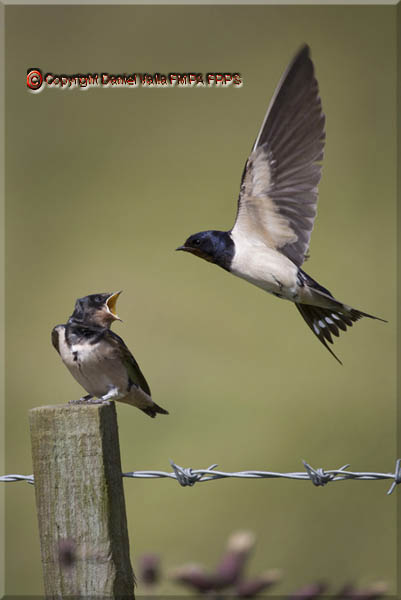 Swallow in flight, feeding her fledgling
Garden fence, UK, July 2009.

The young bird was not able to fly yet and was begging for food each time mother approached.
The adult hovered and degurgitating insects into the chick's troat with remarkable precision.

This shot was taken with the Canon 5D mk2 and Canon 28-300L @ 300mm, 1/500 s at f/5.6 ISO 160.
The shallow depth of field blurs the background, and the shutter speed is just fast enough to freeze the movement.


I entered this image in the "SWPP Wild Life Awards" and
WON a GOLD AWARD in JULY 2009.
*
For more information about these pictures or about us


Click here to contact Us