For Identity & Passport Photos: CLICK HERE

FINE ART PORTRAIT & WEDDING PHOTOGRAPHY
by DANIEL VALLA FRPS, FSWPP,
INTERNATIONAL PORTRAIT AND WEDDING PHOTOGRAPHER.
Telephone: 07974 022118

As coronavirus continues to spread in our community and throughout the world,
we are taking measures to ensure safe environment to protect our clients and ourselves.
For these reasons our Studio opening times are reduced as we work on location and from home.

We are committed to give a high level of service to our many clients, old and new.
WE CAN BE REACHED BY TELEPHONE TO DISCUSS YOUR ENQUIRIES
AND TO MAKE YOUR APPOINTMENT TO VISIT THE STUDIO.

Please wear a face mask when visiting the Studio, we are participating in the "contact tracing" scheme.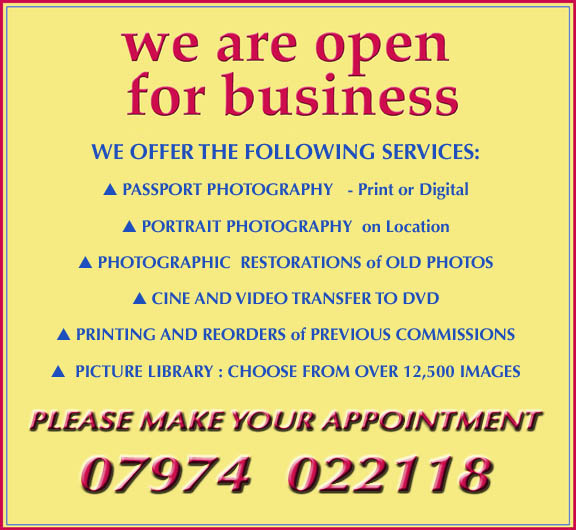 We offer instant passport & ID photography, restorations of old photos, cine and video transfers to DVD,
family portraits, photographic printing, large stock photo library.
Appointment preferred for collections from the Portrait Studio no 2 Goat Street Haverfordwest,

Thank you for your patience and stay safe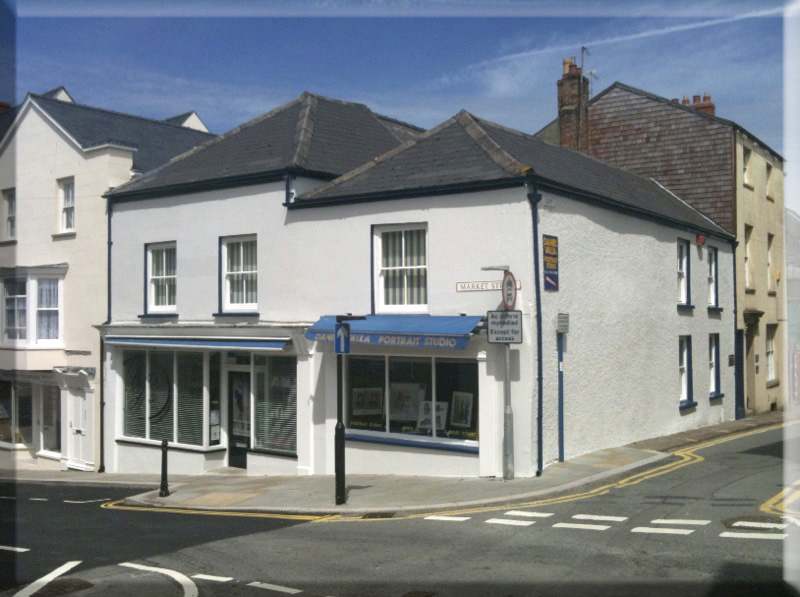 Welcome to www.valla.co.uk
...

Pembrokeshire

Pembrokeshire



AWARD WINNER in PORTRAIT and WEDDING PHOTOGRAPHY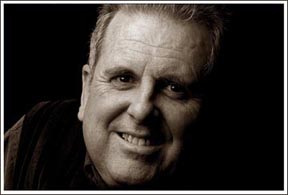 Daniel is an established portrait and wedding photographer. He has achieved coveted Fellowships from The Master Photographers Association,
The Royal Photographic Society and the Society of Wedding and Portrait Photographers. He also has won six Kodak European Gold Awards and other National Photographic Awards.

Working from his Studio in Haverfordwest Pembrokeshire Wales, Daniel combines traditional photographic skills,
digital imaging and an extremely creative eye, to produce outstanding portraits and wedding pictures. As well as offering a comprehensive photographic service,
he uses special photographic techniques combined with the touch of elegance and the feel of romance only the French have to create stunning portraits.
He also specialises in restorations of old pictures and computer assisted special effects image manipulation.

Daniel also devotes a large part of his own time to Wildlife and Landscape photography. He has also become a "Digital Guru" after having used "Adobe Photoshop" since 1993,
being one of the first professional photographers in UK to "switch" to digital. At his busy Studio and Gallery in Haverfordwest, Daniel also runs photographic workshops for both amateurs and professionals of all levels.

Daniel has been passionate about his craft since a young age and cannot imagine ever retiring from his profession!



Daniel Valla Photography Website is frequently updated by
Daniel Valla FRPS FSWPP

Last Updated : October 2020

All images on this site are copyright © daniel valla photography
and may not be reproduced without prior agreement.


portrait portraits, portrait photography family children pets,weddings,wedding reportage passport photographs photos photographer, Daniel Valla Haverfordwest Pembrokeshire passports photography, portraits, photo restoration, family, pembrokeshire, gallery, Canon hasselblad ,portrait portraits, portrait photography family children pets,weddings,wedding reportage passport photographs photos photographer, Daniel Valla Haverfordwest Pembrokeshire passports photography, portraits, photo restoration, family, pembrokeshire, gallery, Canon hasselblad ,